Discover more from DESTROY ALL DESTROYERS
Thinking out loud about an art practice in progress. Writing about what I know through the lens of my own studio practice - art, design, experimental music, and running an art organization. At least that's what I'm telling myself.
New original work for sale this Friday
Get ready. This is just the pre-funk.
Get new art at rock bottom prices.
The kids are out of school and laying around like bored panthers at the zoo. Summer is cooking the sidewalk. I made a bunch of new small works on paper and they will be available for purchase this Friday. You can preview all the available pieces at my shop now.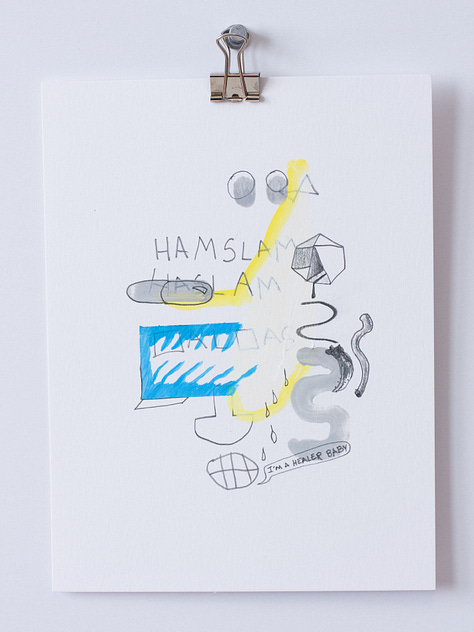 I'm still figuring out what does and does not work in my shop. I want to make it easy for folks to get their hands on something new and original so these are crazy affordable at a knee-buckling $75 each. Consider yourself a test monkey for art.
They are all 6"x8" graphite and gouache on heavy paper and easy to frame. Signed and numbered on the back and will ship inside a protective sleeve wrapped in rigid mailer for maximum durability in transit. I'm only releasing 10 for now so get your pennies in order. Operators are standing by.
Also this is happening
And if that isn't enough. I'm relauching my Art is Hard t-shirt design I made several years ago. Men's and women's styles will be available this Friday as well. Check them out here.
See you Friday!